It time again for the Weekend Blog Caravan and for this week we are liking/following our Google+1 buttons on our home pages.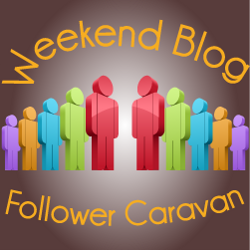 So Welcome again to my food blog and I hope that you will enjoy reading my posts and see you guys around!
Here are the mechanics you have to do in case you decided to join us: (copied from http://www.onlinebizandresources.info)
1. Google Plus One our sponsors:
OnlineBiz and Resources
and
Pinay Mommy Online
. Make sure you give your plus one at the blogs homepage.
2. Make a post with our WBFC Badge to welcome all our participants.
3. Leave a comment at our participants welcome post that you have Google Plus One their blogs homepage. Remember Google Plus One the blog's homepage and not the welcome post!!
4. Google Plus One all participants!!